Customize Your Pasta And We'll Reveal Which State You Belong In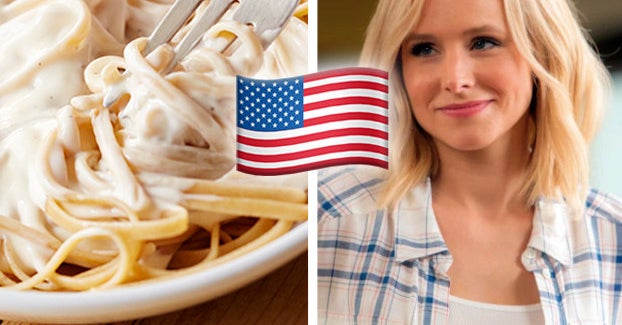 Customize Your Pasta And We'll Reveal Which State You Belong In
Your friends would describe yourself as an introvert who has a generous soul. You just don't care about being in the spotlight, and you'd rather just do your own thing. You've realized that your happiness in life depends on one person: you. And you're on a mission to make that happen. Go explore Washington! It's the place for you.
HELL YA. You are totally Texas bound! You've got a big personality that needs a big state to match. You're all about being the center of attention, big flavors, and LIVING YOUR LIFE IN CAPS LOCK.
Let's get straight to the point: You're beautiful. Like, unfairly beautiful. You need a state that matches your aesthetics and need for adventure. That's why Hawaii is where you belong!
You're a strong-willed person who isn't afraid to ruffle a couple feathers. You're confident and not ashamed to be your true self. And people really admire that about you! Well, what are you doing? Book that flight!
You're obsessed with everything nature, and you're always on the lookout for your next big adventure. Plus, you probably love trees. And guess what? Alaska has a lot of those. You're someone who appreciates the little things in life, and you're always trying to achieve balance. Go take it easy in Alaska!
You're an old soul and we like your style. You have the ability to make strong connections with people and see right through the drama. You call 'em like you see 'em, and that's why Connecticut is the place for you!
It's impossible to find someone more sweet than you! You've got the unique ability to find something in common with almost anyone and find a solution to the trickiest of problems. You're confident and not afraid to toot your own horn! Georgia is waiting! Toot, toot.
You're a kind, warm person who has a strong affinity for the arts. You've always done things a little differently from other people. Creativity is the driving force in your life, and that's why you'll end up in California!
Who wouldn't want to move to New York? You're a spontaneous and candid person who likes taking on new challenges. No one can mess with you, and you'll put people in their place if they overstep. You're a kind person, but you're no pushover. And that's why New York is for you!
loading…
You Should See This: