Former CIA Director John Brennan Calls Trump "A Disgraced Demagogue" After McCabe's Firing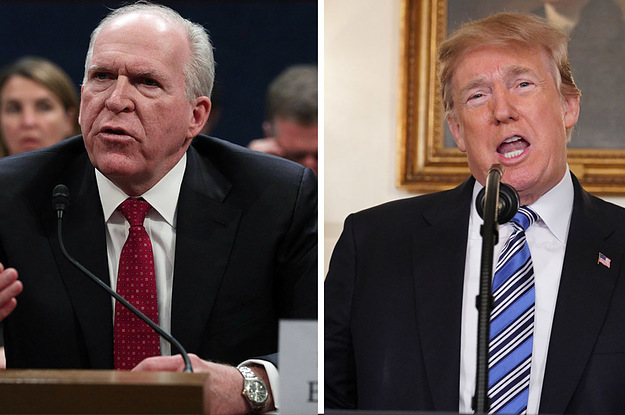 McCabe had worked at the agency for 21 years, including serving as the acting director of the FBI last year after President Trump fired James Comey. He subsequently became a favorite target of Trump on Twitter in part because his wife once ran for office as a Democrat, taking money from former Virginia Gov. Terry McAuliffe, an ally of the Clintons.
In a statement announcing the firing, Sessions said McCabe had "made an unauthorized disclosure the news media and lacked candor — including under oath — on multiple occasions."
McCabe, who had been set to retire on Sunday, said he was fired in order to demean his integrity as a witness in the special counsel's probe.
"I am being singled out and treated this way because of the role I played, the actions I took, and the events I witnessed in the aftermath of the firing of James Comey," McCabe said in a statement.
The report of the Office of the Inspector General and the findings of the FBI Office of Professional Responsibility, both of which were used by Sessions to justify McCabe's firing, have not been publicly released.
In his statement, McCabe said he had the authority to share some information with reporters and he "answered questions truthfully and as accurately as [he] could amidst the chaos that surrounded [him]."
You Should See This: