Here Are The Big #MeToo And Time's Up Moments That Dominated The Golden Globes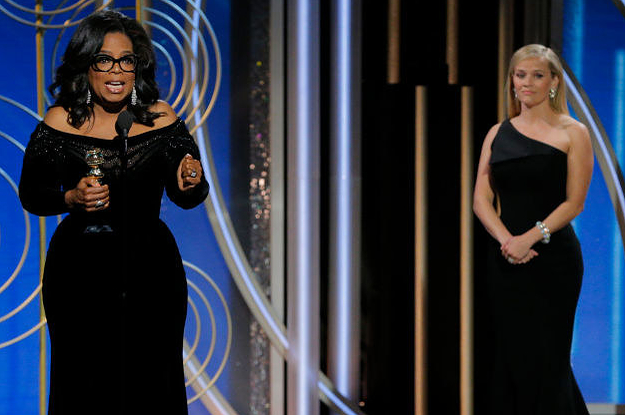 Here's who came with who:
*Tarana Burke, founder of #MeToo, walked the red carpet with Michelle Williams.
*Ai-jen Poo, director of the National Domestic Workers Alliance, attended with Meryl Streep.
*Marai Larasi, director of the british black-feminist organization Imkaan, walked with Emma Watson.
*Rosa Clemente, an organizer and political commentator, came with Susan Sarandon.
*Mónica Ramírez, co-founder of Alianza Nacional de Campesinas, walked the carpet with Laura Dern.
*Calina Lawrence, a Native activist, attended with Shailene Woodley.
*Saru Jayaraman, president of Restaurant Opportunities Centers (ROC), came with Amy Poehler
*Billie Jean King, longtime activist, walked the carpet with Emma Stone.
Many of the guests spoke to red carpet journalists alongside their famous hosts, talking about the work they do.
loading…
You Should See This: