I Thought I Was Dead But Then I Saw This Picture Of The Beckhams And Suddenly My Heart Is Beating Again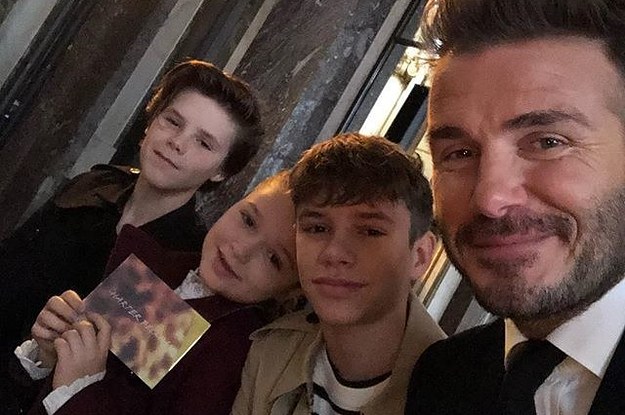 Beckham family goals.
The Beckhams: David, Victoria, Brooklyn, Romeo, Cruz, and Harper.
They're a pretty adorable family (obvi).
And on Feb. 11, the fam was out in full force (minus eldest Brooklyn) to support Mama Victoria at her Victoria Beckham show for New York Fashion Week.
Victoria said, "Kisses x #VBAW18 love u @davidbeckham @romeobeckham @cruzbeckham #harper x miss u @brooklynbeckham #NYFW."
Jp Yim / Getty Images
My heart 😍.
Jp Yim / Getty Images
David also posted this shot of the family saying, "Show day… Proud of mummy @victoriabeckham @romeobeckham @cruzbeckham #harperseven we miss you @brooklynbeckham."
Jp Yim / Getty Images
loading…
You Should See This: