It's So Cold In Florida That Iguanas Are Freezing And Falling From Trees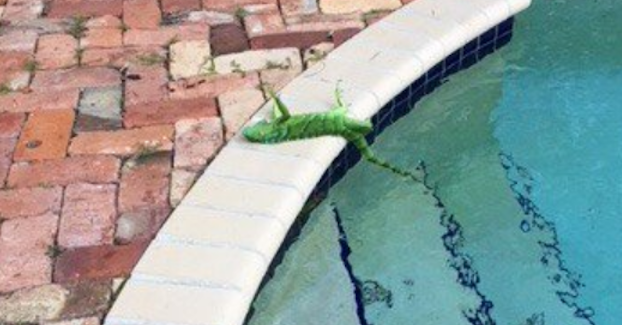 The beautiful and bizarre animals are native to Central and South America and can grow to be over five feet. When temperatures drop below 50 degrees the lizards start to slow down. The bigger iguanas will shut down at colder temperatures. Iguanas sleep in trees, which is why they sometimes seem to fall from the sky when it gets cold.
The population of invasive iguanas has been exploding recently in Florida, which may explain why so many people are spotting them. The boom has even resulted in people finding iguanas in their toilets.
In 2010, temperatures plunged in Florida for two weeks, killing a large portion of the iguana population. The cold spell also killed invasive pythons, which were found floating in the Everglades, the Associated Press reported.
Fish and wildlife experts told the AP they don't expect it will remain cold long enough to kill a significant amount of the population this time around. The FWCC did not return a request for comment from BuzzFeed News on Thursday,
loading…
You Should See This: