Literally Everything We Know About The Tristan Thompson–Khloé Kardashian Fiasco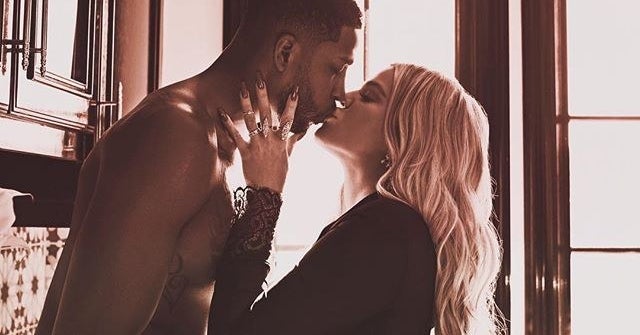 Tuesday evening, TMZ posted footage from Oct. 7, 2017, of Thompson blatantly cheating on Khloe with two women at a hookah bar in DC. You can watch the video on TMZ's site.
In the video, Thompson is sitting with two unidentified (seemingly not-famous) women. It begins with him clearly making out with one before the other pushes his head into her breasts while she grabs his crotch.
This video is the true smoking gun of this entire cheating scandal. There's no question that it is Thompson in the video and he's literally caught being physical with two women who are not Kardashian. Hell, they're not even the same woman he was spotted with in New York! This carries the story from a possible singular incident into serial cheating territory.
Tuesday night, a woman with the Instagram handle @ms.stephaniee_ claimed to be the woman spotted with Thompson Saturday at the Four Seasons. She posted a series of dirty texts from Thompson and a sex video as "proof" of their relationship on her IG story. She even said she was pregnant. But it's most likely that she was trolling. Here's why:
1. The sex tape in question is a short clip where no faces are visible.
2. It's very easy to doctor text messages these days and there was nothing in the messages that confirmed they were actually from Thompson.
3. Everything disappeared by morning, including the account itself.
What really ended it for ol' girl's story is that on Wednesday morning, TMZ updated its story about the likely hoax and said the woman in the photo TSR posted is actually an Instagram model named Lani Blair.
Blair allegedly works at strip club in the Bronx — it's unclear if she herself performs, waits tables, or has another role at the club. We don't know much else about her because her Instagram page is private. However, she does appear to have some celeb followers, including Snoop Dogg and Blac Chyna. Page Six reported that she didn't show up to work after the news broke and that her phone is off.
You Should See This: