People Are Thanking Black Women On Twitter For Helping To Defeat Roy Moore In Alabama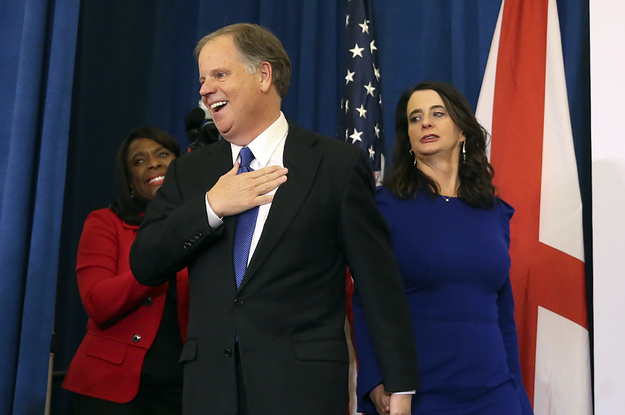 Black residents make up 26.8% of Alabama's population, according to US Census data, and often vote for Democrats. And voter turnout during Tuesday's election was high.
"Trust black women, trust a real investment of resources, and trust excellent organizing," Symone Sanders, Priorities USA strategist, told BuzzFeed News.
The night before the election, Kayla Moore, Roy Moore's wife, had defended her husband against people who said he was racist.
"We have many friends that are black, and we also fellowship with them in church and in our home," she said at a campaign rally.
For his own part, Jones has pointed many times to his record of helping black residents, often pointing to when he was a federal prosecutor in the infamous 1963 bombing of the predominantly black 16th Street Baptist Church in Birmingham, pursuing a case against two members of the Ku Klux Klan.
Michelle Broder Van Dyke is a reporter and night editor for BuzzFeed News and is based in Hawaii.
Contact Michelle Broder Van Dyke at michelle@buzzfeed.com.
Got a confidential tip? Submit it here.
loading…
You Should See This: