Rita Moreno Went To The Oscars In The Same Dress She Wore In 1962, And It's Iconic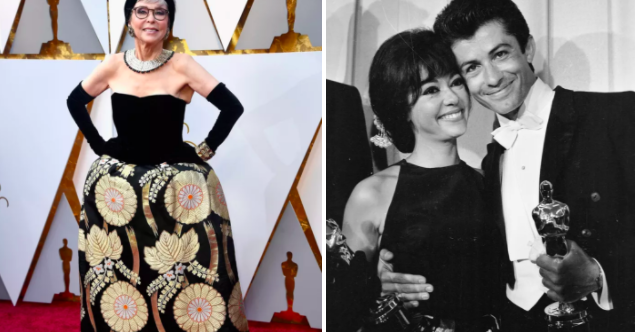 We stan our Puerto Rican queen!
Frazer Harrison / Getty Images
During an interview with Ryan Seacrest, Moreno explained that the dress was made out of a fabric called obi which is normally used to create traditional Japanese kimonos.
E!
Moreno told Seacrest that the dress has been "hanging in her closet" since the night she won an Oscar for her role as Anita in West Side Story.
Seven Arts Productions / Via giphy.com
So forget about the stigma around repeating outfits. If Rita Moreno can wear the same dress over and over again, so can you.
Frazer Harrison / Getty Images
loading…
You Should See This: