The Queen And Anna Wintour Hung Out Together At London Fashion Week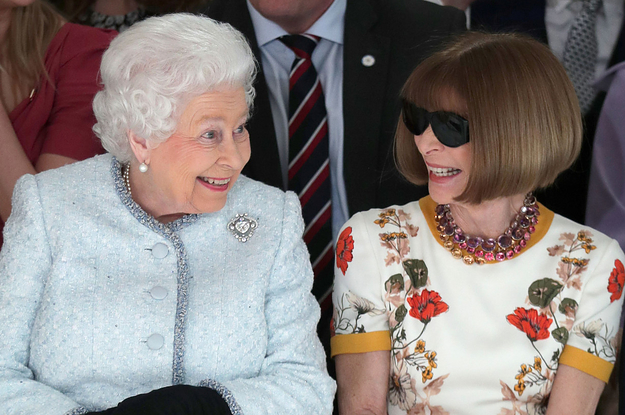 Squad goals.
London Fashion Week is currently going down over in the UK, and fashion royalty have descended on the city to see all the latest looks.
Yui Mok / AFP / Getty Images
But also literal royalty! Here's Queen Elizabeth II sitting in the front row on Tuesday next to Vogue editor-in-chief Anna Wintour.
Yui Mok / AFP / Getty Images
The Queen and Wintour, who was honored as a Dame in 2017, attended British designer Richard Quinn's runway show.
After the runway show, the Queen presented Quinn with the Queen Elizabeth II Award for British Design.
Yui Mok / AFP / Getty Images
Two Queens. 👑 👑 👑
Yui Mok / AFP / Getty Images
loading…
You Should See This: