Trump Boasted About The Size Of His "Nuclear Button" And People Couldn't Deal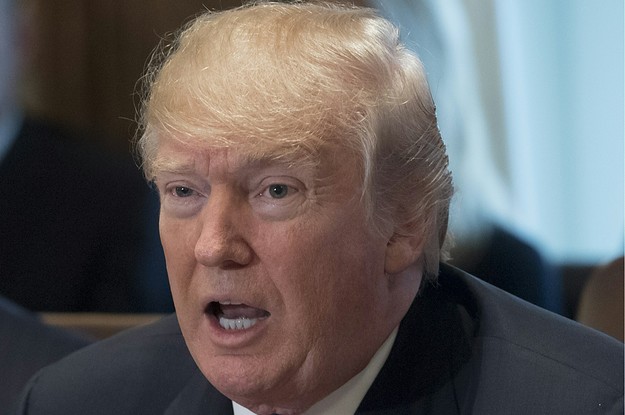 Trump tweeted: "North Korean Leader Kim Jong Un just stated that the 'Nuclear Button is on his desk at all times.' Will someone from his depleted and food starved regime please inform him that I too have a Nuclear Button, but it is a much bigger & more powerful one than his, and my Button works!"
Trump was responding to North Korean leader Kim Jong Un's statement that "the entire United States is within range of our nuclear weapons, a nuclear button is always on my desk." CNN had rebroadcast Kim's remarks just moments before Trump's tweet.
A singular "Nuclear Button" that would immediately launch warheads, however, does not actually exist. It's a 45-pound aluminum briefcase dubbed "the football" that contains a sort of how-to manual for launching a nuclear strike. Comforting, right?
He told the Financial Times in April that he uses the red button on his desk to summon aides with Diet Cokes. The New York Times reported last month that he drinks about a dozen cans a day.
Trump's tweet on Tuesday is just an extension of a long-running war of words between the two leaders. It took a turn for the bizarre in November when Trump traded insults with Kim on Twitter, only to muse a short time later about perhaps the two leaders becoming friends one day.
"Why would Kim Jong-un insult me by calling me 'old,' when I would NEVER call him 'short and fat?'" Trump tweeted after arriving in Hanoi, Vietnam. "Oh well, I try so hard to be his friend – and maybe someday that will happen!"
loading…
You Should See This: