12 Hot Chocolate And Tea Recipes That You'll Want To Make All Winter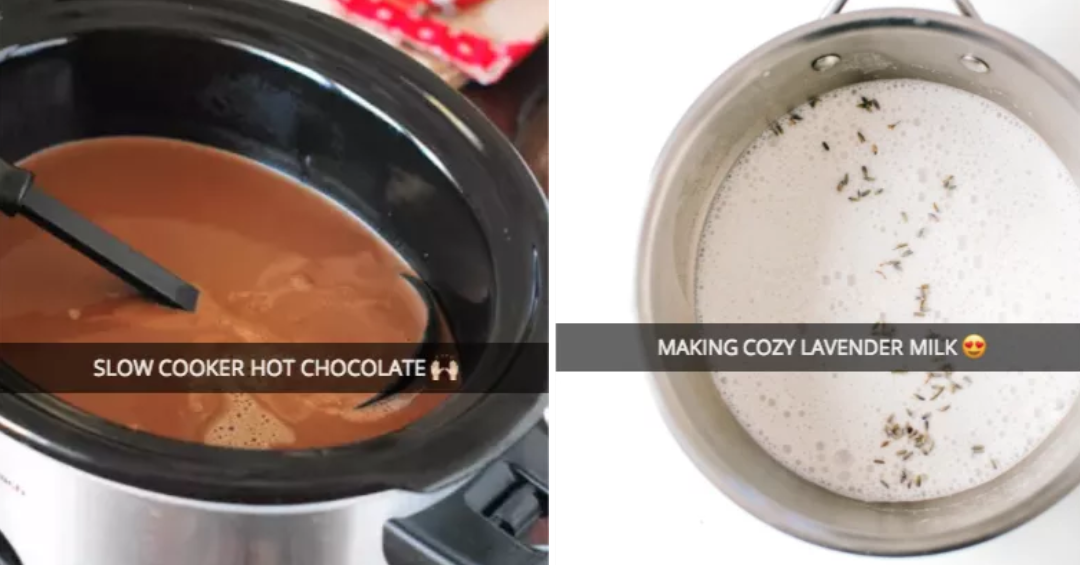 Because hot chocolate > coffee.
Pumpkin Spice Matcha Latte
Just about everyone loves matcha and pumpkin spice lattes, so why not combine the two and make one delicious hybrid? Get the recipe here.
Turmeric Latte
This golden turmeric latte is made with only six ingredients and will make you feel invincible. Get the recipe here.
Peppermint White Hot Chocolate
This festive hot chocolate gets a minty pop of flavor from peppermint extract — you can find it in the baking aisle of most grocery stores or online here. Get the recipe here.
Crème Brûlée White Hot Chocolate
If you really want to get fancy with your hot chocolate, this crème brûlée version is just the thing (caramelized sugar garnish and all). Get the recipe here.
loading…