16 Things That Anyone Who Watched Nick Jr. Growing Up Will Have Forgotten About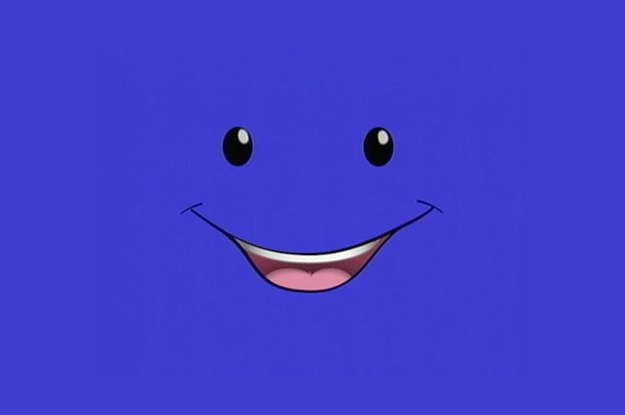 I got two words for ya: Blue's Clues.
First of all, remember Philomena Fly???
Our big-eyed host of What's the Buzz, who flew around to different places and reported on everything she saw?
Nickelodeon
And omg, that one Sesame Street-style show, Allegra's Window!!!
Here's our fave curly-haired puppet with her parents, her brother Rondo, her dog Lindi, the cat Riff, Mr. Cook, and Poco.
Nickelodeon
And here she is with the all-important window:
Remember how at the end of each episode, she'd sit here and reflect on all the ~lessons~ she learned??
Nickelodeon
If you were a diehard Nick Jr. fan, this was a face you'll never forget:
Unless you were one of those kids who actually got freaked out by the channel's mascot…
Nickelodeon
And Bear's goodbye song, which he sang with Luna, the moon, is probably also stored somewhere on your brain still:
We'll be waiting for you to come and play…
Nickelodeon
We know you all still remember the original Bob the Builder theme song though…
No matter how much of a sellout he later became, we'll never forget that Bob's was the original ~yes he can~.
Nickelodeon
But do you also remember these little singing fish in the fountain of Eureka's Castle?
Honestly, another great theme song imo.
Nickelodeon
Or how badly you wanted to go to a party that was at least half as fun as the ones in Bananas in Pajamas?
Look how lit it still looks!
Nickelodeon
Or how you always felt a little weird eating your lunch after watching the talking sandwich in Joey's Lunch?
Not pictured: The breath-mint who'd spin around and say "I'm cool, man!"
Nickelodeon
Plus, who could forget Binyah Binyah, our fave yellow frog from Gullah Gullah Island?
Nickelodeon
(Also: remember all the questions you had about the logistics of the Alston family living on a cartoon island??)
Nickelodeon
Then there was always the best fuckin part of every episode of Blue's Clues, where Steve sat in his Thinking Chair…
The legit most exciting parts of your pre-school life, actually.
Nickelodeon
AND THE HANDY DANDY NOTEBOOK OH MY GOD!!!!
Iconic.
Nickelodeon
Do you guys even remember Flexy's Little Big Question?
Flexy always gave the best interviews.
Nickelodeon
Not to mention those gorgeous illustrations from The Busy World of Richard Scarry!!
Our fave is still the one-shoed worm.
Nickelodeon
And finally, this comparison will make you v. grateful to have met and grown up with the o.g. Dora:
To us, she'll always be the Dora on the left.
Nickelodeon
This post was translated from Spanish.
loading…