19 Reasons Why "My Wife And Kids" Is The Greatest Sitcom Of All Time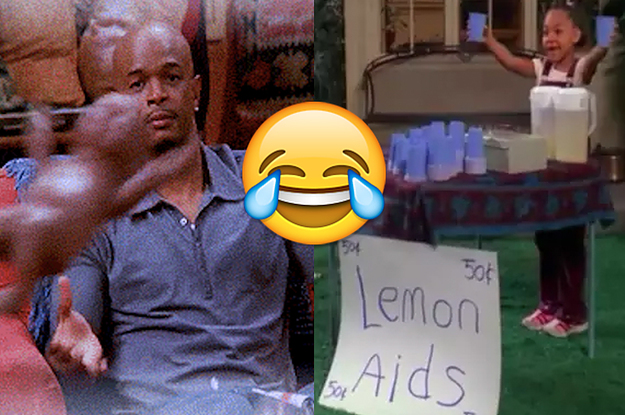 Two words: Michael Jordan.
First of all, the Kyle's don't get enough props in these family sitcom streets.
Stop me when I stop telling the truth.
ABC
And Michael Kyle is the TV dad we all wish we had.
ABC
He says everything you wish you could say to a kid.
ABC
And he is incapable of holding his ~tongue~.
ABC
His son Junior is a handful who is guaranteed to make you cry-laugh with his absurdity.
ABC / Via youtube.com
I mean, the boy decided to cool off a wire by putting it in a CUP OF WATER, y'all. And Michael thought he was trying to have a dance off.
I'm weaaak!
ABC
The story of the youngest daughter Kady Kyle's birth was ~unbelievably~ funny.
"The truth wasn't that interesting."
ABC
Not to mention Kady was the most adorable TV daughter of all time…
ABC
…even though she couldn't spell lemonade.
It really only adds to the cuteness though!
ABC
Jay is the epitome of the loving, supportive, strong, and independent black woman.
ABC / Via youtube.com
But, she too can do the most at times herself.
ABC / Via youtube.com
And their daughter Claire is the all-too-relatable quintessential angsty teen with her head in the clouds.
Yet, Michael Kyle always finds a way to keep her grounded.
ABC / Via youtu.be
But, who can blame her when she has a father that'll capitalize on her picture day misfortune.
ABC / Via youtu.be
They tackle all the TV tropes we're all familiar with, like the youngest child's pet dying.
ABC
But, in this episode Kady comes home before they could replace it, but no worries she taught it tricks!
You kind of feel bad for laughing.
ABC / Via youtu.be
Or the typical father and son coming-of-age trope, but Junior knocked Michael TF out!
Dads worst fear.
ABC / Via youtu.be
Now, the celebrity cameos throughout the series were unforgettable. Like Katt Williams' hilarious appearance.
Try getting Katt's choreographed dance sequence out of your head.
ABC / Via youtu.be
And Terry Crews' appearance was legendary.
ABC / Via youtu.be
ABC
BUT, WHAT OTHER SITCOM GOT MICHAEL JORDAN TO MAKE AN APPEARANCE?!??
Answer: there aren't any!
ABC / Via youtu.be
Finally, no sitcom can top the moment where Michael Kyle got to play 1-on-1 with the GOAT himself!!
This is way too much I need a moment.
ABC / Via youtu.be
loading…