8 Things Women Should Know About Exercising During Pregnancy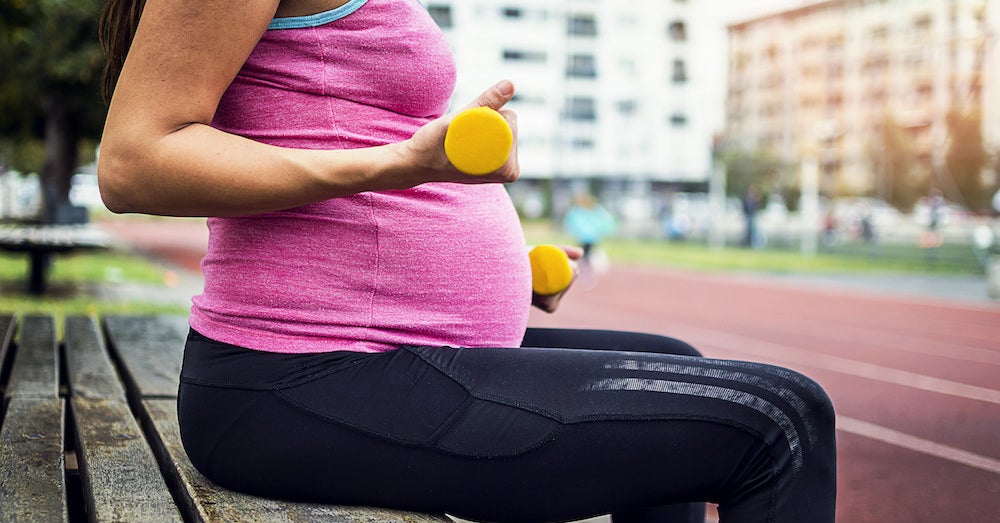 Minkin recommends that women consider swimming as an activity, particularly if they have orthopedic or back issues. "The only time of the day they may feel totally comfortable is in the pool," she says.
Pregnancy can put increased pressure and strain on your joints; specifically your back and knees. And swimming is a great way to get your heart rate up without putting any stress on your joints.
Swimming and water workouts are safe according to the ACOG. "The water supports your weight so you avoid injury and muscle strain," they say "If you find brisk walking difficult because of low back pain, water exercise is a good way to stay active."
Other good activities include walking, stationary cycling or spinning (because of balance issues, this is better than riding a bike), prenatal yoga, and Pilates classes modified for pregnancy, according to ACOG. (But avoid hot yoga due to the risk of overheating, they say.)
Both Minkin and Roman also note the importance of not overheating, which is a sustained increase in core body temperature, as can happen in hot yoga. "You don't want to raise your core body temperature too high," says Minkin. "Like keeping it consistently above 100 degrees or so."
loading…