Amazon Is Raising Its Prime Fee To $12.99 Per Month And People Are Pissed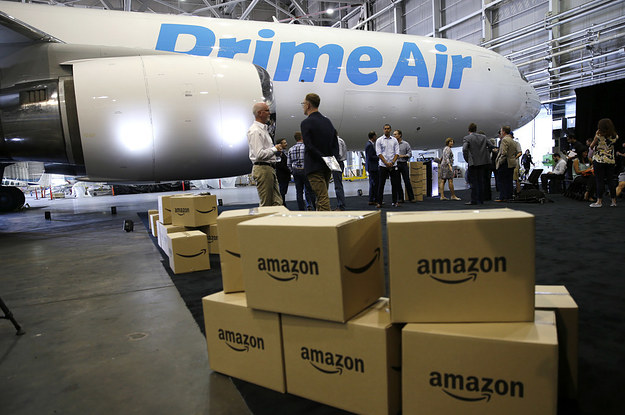 The price of a monthly Prime membership for new members increased to $12.99 from $10.99 on Friday. The price of the Prime Student monthly plan also increased to $6.49 from $5.49. Recode first reported the increase on Friday.
Beginning Feb. 18, existing Amazon Prime Monthly and Prime Student members looking to renew their memberships will pay the increased rate.
The higher monthly fee — which brings the annual payment to nearly $156 (from $132) for people who don't want to commit to a full year but end up staying with Prime for that long anyhow — may make Amazon's annual membership more appealing to some. Annual Prime members won't see any hikes: Prime members will continue to pay $99 and annual Prime Student members will continue to pay $49.
The company said earlier this month that it shipped more than 5 billion items worldwide with Prime in 2017. It also reported that in one week alone over the holiday season, more than 4 million people started Prime free trials or began paid memberships.
The company has been adding Prime benefits to draw in new customers. "Prime provides an unparalleled combination of shipping, shopping, and entertainment benefits, and we continue to invest in making Prime even more valuable for our members," an Amazon spokesperson said in a statement to BuzzFeed News. "The number of items eligible for unlimited Free Two-Day Shipping increased in recent years from 20 million to more than 100 million items. … We will keep introducing new ways to make members' lives even better."
It went up by $2, but you get the idea.
loading…