AnnaLynne McCord And Shenae Grimes Were Not Friends While Filming "90210" And I'm Living For The Tea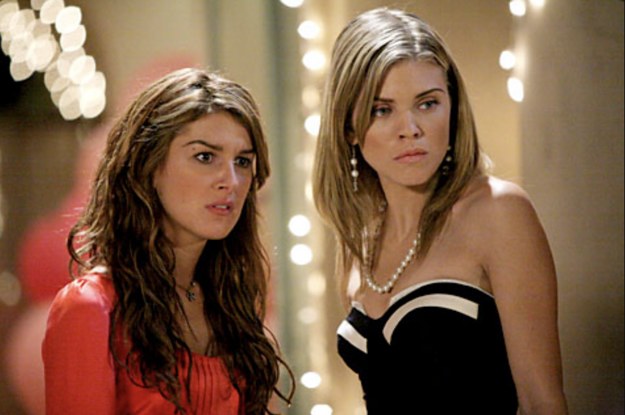 No wonder Annie and Naomi made such great frenemies!
If you didn't watch the 2008 Beverly Hills, 90210 reboot — 90210 — you truly missed out on one of the most iconic, underrated characters on television: Naomi Clark.
CW
AnnaLynne McCord — the actor who played Naomi in all five seasons of the reboot — stopped by The Wendy Willams Show on Monday and spilled some piping-hot tea about her ~not-so-friendly~ relationship with co-star Shenae Grimes while filming 90210:
(Fast-forward to the 4:00 mark!)
When Wendy asked AnnaLynne about her relationship with her former co-stars, she revealed that her and Shenae were "at each other's throats" while shooting all five seasons:
EXCUSE ME? WE DIDN'T KNOW THIS!!!
CW
But it was the series ending and a phone call from Shenae that turned their on-set tension into a long-lasting friendship:
TCH!"
CW
NO WONDER ANNIE AND NAOMI MADE SUCH GREAT FRENEMIES!
CW
K. NOW REBOOT THIS REBOOT AND I'LL BE HAPPY!
CW
loading…