Danielle Herrington Got A Surprise Message From Tyra Banks After Her S.I. Swimsuit Cover Reveal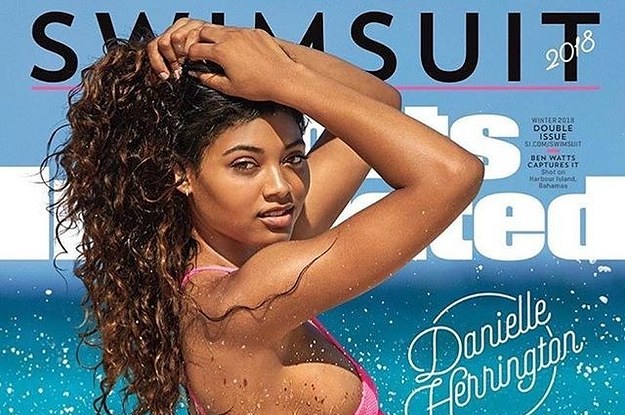 The cover was revealed Tuesday morning on Good Morning America.
In the past, the cover has featured former top models like Elle Macpherson, Heidi Klum, and Tyra Banks.
"So many little girls are looking at you and saying, 'Oh my gosh, that could be me one day,'" Banks continued.
"There are so many people telling little girls that look like us that we're not good enough and that we can't achieve out goals, but by them looking at me back in the day and them looking at you now, you are the living embodiment to say that dreams do come true."
loading…