Do You Have An Embarrassing Email Horror Story?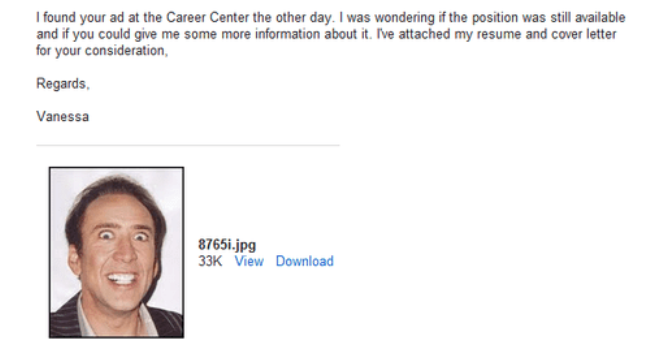 We've all hit "send" without a second look.
We all know the feeling. You hit "send" on an email, thinking you totally knocked it out of the park. I'm such a professional! And then you realize…
Columbia Pictures
YOU ATTACHED THE WRONG IMAGE.
Has this ever happened to you?
Or, like one of my coworkers, YOU ACCIDENTALLY REPLIED-ALL ON THE WRONG EMAIL TO 4,000 PEOPLE WITH A MESSAGE THAT SIMPLY SAID, "JEREMY PIVEN."
Have you ever been that person?
Columbia Pictures
Or, YOU SENT A GLARING TYPO, like this assistant who, in preparation for a convention, meant to send their entire department, "I'VE GOT THE SHIRTS!" but forgot the "R."
Have you ever deeply regretted the buttons your fingers clicked?
Columbia Pictures
We've all been there — and we want to know every embarrassing, hilarious detail of your experience.
Columbia Pictures
loading…