Everyone Has A Dog Breed That Matches Their Personality — Here's Yours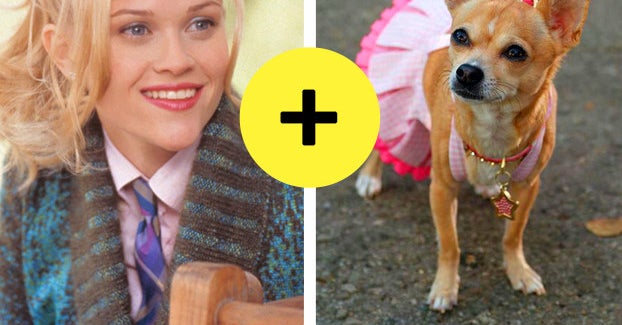 Everyone Has A Dog Breed That Matches Their Personality — Here's Yours
You're so humble that you don't even realize how much you stand out! You're truly one of a kind. At first, people might think you're intimidating, but after they get to know you, they absolutely fall in love. Not only are you confident and unique, but you've got an old soul.
Let's be honest: You're a total goofball. You're hilarious and adorable, and you love the spotlight! Not only that, but you're empathetic and thoughtful. Just look at those adorable puppy eyes! You tend to be highly emotional, but that's what so great about you.
You are so barking cute! You're an adventurous introvert who likes to be affectionate and playful, as long as it's on your own terms. Your little fiery personality is contagious and always puts a smile on someone's face.
Your personality is a combination of the best of breeds! And you will not be confined to any sort of box. You're the best type of pup to invite over for a dinner party, because you've got the best stories. You love experiencing new things and pushing the boundaries. Plus, you're ridiculously cute!
You're ridiculously lovable and loyal. Sure, you might feel misunderstood at times, but what's important is that you've got a good heart. Once people get to know you, they instantly love you. Plus, you're the best cuddle buddy around!
You're so adorable that it's borderline mesmerizing. There's just something about your lil' booty and short legs that make people lose their minds. And could blame them? You're so charismatic and majestic! You, my friend, are a pup who truly lives up to the hype.
You got:

Golden Retriever



You're an adventurous extrovert who loves to make friends! And you've got a big soft spot for the simple things in life. You're not complicated. All you need in your life is the breeze, a bone, and a comfy bed. Oh! And lots of snuggles. *squeals*
You're one sleek and powerful pup! You're highly-intelligent and genuinely love helping others. And when it comes to challenges, you're relentless. But you also love to relax! You're just as affectionate and loving as you are focused and courageous!
You're known for your intelligence, kindness, and cheerful disposition! You're a self-confident pup who rarely comes across as aggressive. There's nothing you love more than helping people! Actually… you might love swimming more. Well, what are you waiting for? Jump in!
loading…