Here's What Quentin Tarantino Said About Choking Uma Thurman And Diane Kruger For His Movie Scenes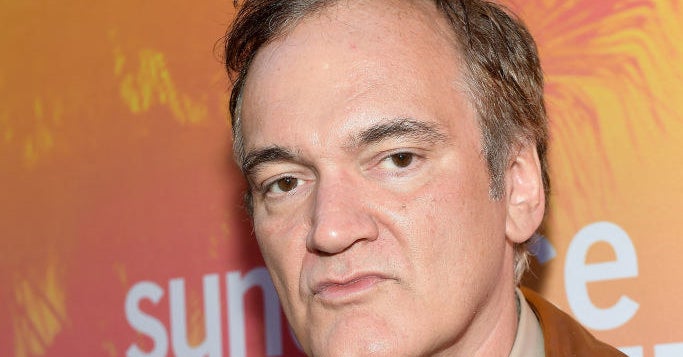 The controversy was sparked after Thurman spoke to the New York Times for a piece that largely focused on allegations that Harvey Weinstein had sexually assaulted her.
However, the story also revealed how Tarantino had participated in choking and spitting on Thurman's face for two scenes for the Kill Bill films, prompting some blowback on social media.
For the spitting scene, Tarantino said he didn't believe that actor Michael Madsen, who played Budd in Kill Bill: Volume 1, would be able to perform the act properly. And the director said he didn't ask a stunt person to do it because they'd be too "intimidated" by Thurman, which could mean multiple takes to get the scene right.
To spare Thurman having to do repeated takes, Tarantino told Deadline he took it upon himself to do the task.
"So I asked Uma. I said, 'I think I need to do it. I'll only do it twice, at the most, three times. But I can't have you laying here, getting spit on, again and again and again, because somebody else is messing it up by missing," Tarantino recalled.
"I was assuming that when we did it, we would have maybe a pole behind Uma that the chain would be wrapped around so it wouldn't be seen by the camera, at least for the wide shot," the director told Deadline.
The filmmaker said it was Thurman's suggestion to "wrap the thing around her neck, and choke her."
"'I can act all strangle-ey,'" Tarantino recalled Thurman saying. "'But if you want my face to get red and the tears to come to my eye, then you kind of need to choke me.'"
"I said, 'Look, I've got to strangle you,'" Tarantino said he told Kruger before filming the scene. "If it's just a guy with his hands on your neck, not putting any kind of pressure and you're just doing this wiggling death rattle, it looks like a normal movie strangulation. It looks movie-ish."
With Kruger's permission, he said that he asked the actor if it was alright to "just…commit to choking you, with my hands, in a closeup. We do it for 30 seconds or so, and then I stop."
Per Tarantino, she agreed. He also said a stunt person was "monitoring the whole thing."
Tarantino's aim for the scenes in both films, he said, were to give a "realistic effect."
loading…