Make A Fancy Cocktail And We'll Tell You Which City You Actually Belong In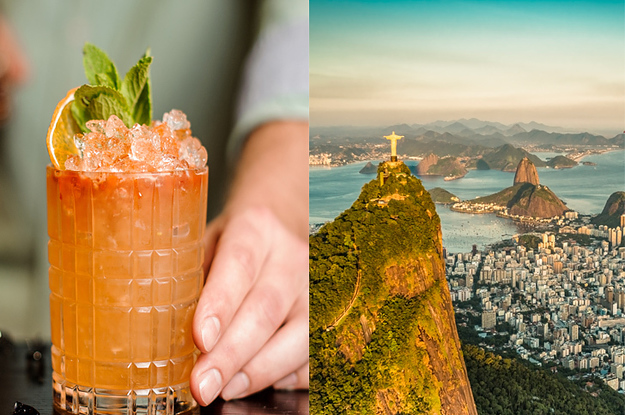 Make A Fancy Cocktail And We'll Tell You Which City You Actually Belong In
You're sophisticated, trendy, and super classy. You belong in Paris, sipping on a glass of Burgundy at a wine bar or a French 75 at some hidden speakeasy.
Your perfect city is Manhattan. You have eclectic taste and you're always excited to try something new. You'd love living in the city that never sleeps where the possibilities are endless. From grungy dive bars and posh rooftops to speakeasies and jazz haunts, there's no shortage of places for you to get your drink on.
You're cultured yet carefree, and ambitious yet laid back — which is why you belong in Sydney. It's a big, bustling city with a small-town surfer vibe. Imagine: Basking in the sun at Bondi Beach by day and clinking cocktail glasses at a rooftop bar by night.
With your life-loving attitude and bubbly personality, you belong in Barcelona, a bohemian city where it always feels like summer. Imagine the possibilities in this vibrant town: You could be deep in conversation at a neighborhood vermouth bar, ordering gin and tonics at a club, or sipping on sangria by the Mediterranean Sea.
You belong in Rio De Janiero with its jaw-dropping mountain scenery, snow-white beaches, and bohemian neighborhoods. Just imagine spending all of your days on Ipanema Beach with a mojito or caipirinha in hand, watching the sun set over the ocean.
You belong in Hong Kong, a city that's sophisticated and urbane yet tropical. Beyond the skyscrapers that line the harbour you'll find dozens of tiny islands studded with palm trees. While Hong Kong is a huge city for business, it's also among the top fashion, food, and nightlife scenes in the world.
loading…