President Trump Just Defended Rob Porter, Saying "It's A Tough Time For Him"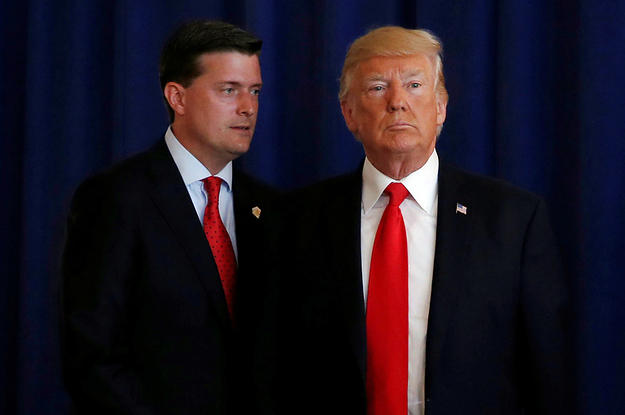 President Trump on Friday defended former White House Staff Secretary Rob Porter, who resigned amid reports he abused his two ex wives, saying "it's a tough time for him."
"He did a very good job when he was in the White House," Trump said in his first public comments on the matter. "And we hope he has a wonderful career and he will have a great career ahead of him."
Porter's ex-wives claim he was physically and emotionally abusive against them. His first wife, Colbie Holderness, told the Daily Mail that he had punched her during a trip to Florence, Italy, in the early 2000s. The Daily Mail posted pictures of her with a bruised face.
His second wife, Jennifer Willoughby, told the Daily Mail that she had obtained a temporary protective order against Porter after he allegedly violated their separation agreement.
Porter denied the allegations and called them "simply false," a statement Trump reiterated Friday.
"He also, as you probably know, says he's innocent and I think you have to remember that," Trump said. "He said very strongly yesterday that he's innocent so you have to talk to him about that, but we absolutely wish him well, he did a very good job when he was at the White House."
loading…