This Viral Twitter Thread Nails Why Mental Illness Makes People So Tired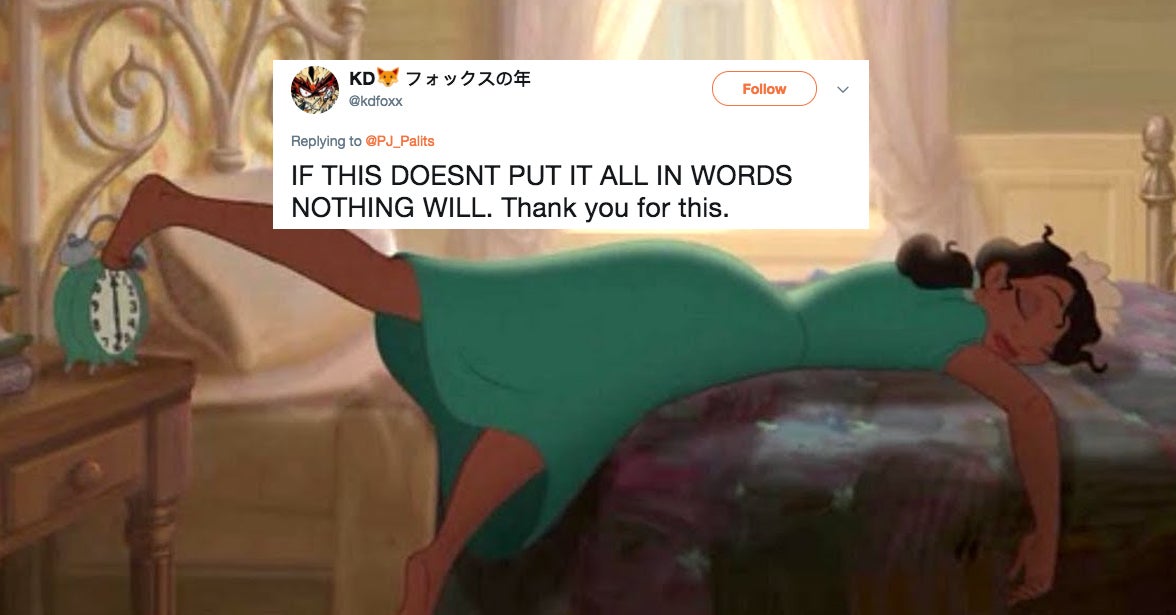 "For me, 'I'm tired' is not a complaint or pessimistic. It's merely a fact of life."
In a series of tweets, she unpacked the many reasons why "being tired" means something completely different to people with mental illness. And the thread exploded.
But she didn't stop at how mental illness affects sleep. She went on to describe all the invisible ways living with mental illness takes an toll day in and day out.
Some of the tweets covered the physical impact of mental illness, like side effects from medication or aches and pains.
The thread, which has now been retweeted more than 32,000 times, sparked a conversation about how *exhausting* mental illness can be. People tweeted messages of support and shared their own experiences.
Palita ended with advice on how to be patient and empathetic to those dealing with these tiring invisible battles.
FOX / Via giphy.com
If you are thinking about suicide or just need to talk to someone, you can speak to someone by calling the National Suicide Prevention Lifeline at 1-800-273-TALK (8255) and or by texting HOME to 741741, the Crisis Text Line. And here are suicide helplines outside the US.
loading…